Our Jewellery
Indulge yourself in our jewellery collection, with a beautiful range of necklaces, bracelets and earrings. Both trend led styles and classic pieces bought together from the Pearl and Bead Company.
Our handmade designer jewellery features amazing collections. At the Pearl and Bead Company we want to showcase the best designs by people who really care about every detail in making you beautiful jewellery so that you can wear it again and again. We have chosen high quality materials that will last a life-time instead of seasons. So whether you are looking for a style that is classic, trendy, or vintage you have come to the right place.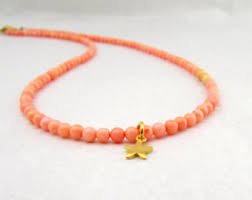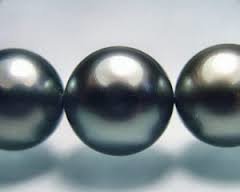 My designs start with you in mind, from a simple strand of beads to our more intricate and delicate designs all my handmade jewellery is either unique or I have only a very limited number of the same design and I know that you will love wearing it again and again.
In a time when everything is changing it is reassuring that the piece of jewellery that you buy from the Pearl and Bead Company is timeless. I pride myself on simple designs, unusual colour combinations making my pieces elegant and exciting.
Bridal Collection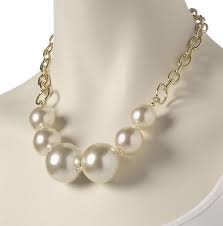 Our Bridal Collection is absolutely stunning with the most beautiful designs especially for the Bride and her wedding party. Let me make your day really special by ordering a bespoke piece of jewellery.
Jewellery Care
Thank you for taking the time to buy a piece of jewellery, we offer you the following advice to ensure that you take good care of it...
Costume Jewellery.... Do not let your jewellery come into contact with perfume, hairsprays, deodorants, body sprays, creams and lotions. The wearing of costume jewellery whilst asleep, in the shower, bath or sauna or whilst participating in sport is not recommended.
Love, treasure and care for it !
I know that treasured pieces of jewellery need a little bit of love and care. We have introduced the new Pearl and Bead Clinic, whereby I will do my best to repair your beaded jewellery. Normally this will involve integrating your beads with our beads, restringing them and creating a new design BUT the designs still use your beads and retain its identity.
It is recommended that you restring your pearls every few years, this will ensure that your pearls are well looked after. At the Pearl and Bead Company will will only use silk to knott your pearls, each pearl is individually knotted to ensure that they remain in perfect condition, and if the silk does wear out and splits they will not be lost.
All the pearl necklaces that we sell comes with instructions on how to care for your pearls to ensure that they last a life time.
Sterling Silver.... To help keep your sterling silver jewellery looking beautiful we recommend you use a high quality cleaning cloth and avoid the use of silver dips. To bring back sparkle to stones, wash in warm soapy water, rinsing in clean water. Avoid contact with chemicals including chlorine and bleach. Store carefully in a cool dry place.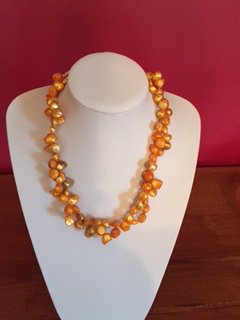 ---